Have trouble viewing the video with YouTube? Watch the video on DC Velocity >
Last week I took a mini road trip so I could check off some items on my "bucket list" and one of those items was to take a visit to Mount Rushmore. It's as inspirational and fantastic as everyone describes it to be. As I listened to the park rangers I learned that Mount Rushmore is there because one man had a vision.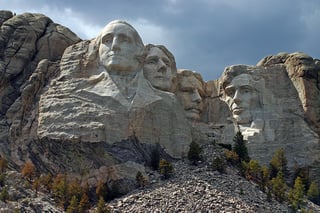 In 1923, when Doane Robinson proposed creating sculptures out of mountains, people laughed and scoffed and said it couldn't be done. But because he had a vision and a passion for this vision, he would not be deterred. So they commissioned Gutzon Borglum to build Mount Rushmore and in 1941, Doane's vision became a reality.
It often takes a vision to start something great, so here's a question I have for you: what is the vision that you have for your career?
If you're ready to begin working on this or resume where you left off, we've got some great resources for you on our Invest in Your Career resource page that we provide because we want to see you succeed. As we like to remind you each week, we're on your team, we're here to help, and we are passionate about seeing you be successful.