Big Plays in the Parcel Industry – How Dimensional Pricing Changes May Impact Shippers

The news about some of the biggest parcel changes in the past decade has been out for a little while, but in case you haven't heard--starting on December 29, 2014 UPS will be factoring dimensional weight into their pricing of packages with a volume under 3 cubic feet. FedEx earlier announced that they'll start doing the same on January 1, 2015. Currently, only packages that are 3 cubic feet or more are evaluated by both size and weight, then charged for the more costly of the two.
FedEx announced their changes first on May 2 and then UPS followed suit on June 17. The changes by UPS are a much bigger deal since, as a recent article about this topic in DC Velocity mentions, "UPS handles about 12 million daily ground packages, or roughly three times the number of daily ground parcels as FedEx Ground."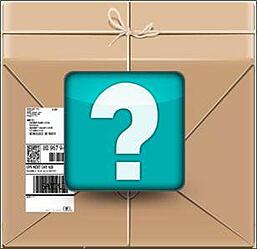 Big guys vs. little guys
It's important to remember that standard shipping rates don't apply to major companies like Amazon or Wal-Mart. FedEx and UPS need these companies more than the companies, who could switch to one of their rivals, need them. Now that both of the major players in the parcel industry will be putting this change into place at the end of the year, negotiating down the price increase could become more difficult.
For smaller retailers that don't have as much negotiating power, one possible change will be to use smaller boxes. However, as a New York Times article pointed out, "Smaller boxes would probably be a relief to people who care about the environment or just want more space in their recycling bins. But for small online retailers, it is actually another added expense because they have to buy more different-size boxes." These retailers will have some important calculations ahead to control costs.
What to do about the increased costs?
For many online retailers, simply increasing the shipping price as a line item is not a good option. The New York Times article suggested that many retailers will instead hide this cost in other price increases since, "Shoppers will switch to another e-commerce site without a second thought to find free shipping." Either way, the price increase is a negative for both consumers who will see higher costs and businesses that may see a slight decline in sales.
Price increases will vary widely based on the weight of the items, and for heavier items there may not be any increase. For example, a Wall Street Journal article illustrates that the shipping cost of a 40 piece set of plastic containers would go up 30% while men's running shoes would only increase 6% since they take up less space. So how can a shipper predict if they'll see a cost increase and how much of one?
One parcel expert, Jerry Hempstead, advises in a recent blog of his, "Since they have your shipment data in their systems, ask FedEx and UPS for a report of the dims on your shipments that are under three cubic feet and the weight for which you are currently being billed. You can then figure out which ones will be charged more in the future." This will help you to see what's ahead and whether or not changes need to be made.
Another way to get numbers on parcel spend is with a new parcel tool that TranzAct created which allows people to compare contract proposals and rate increases against their actual parcel spend broken down by weight, zones, etc. So, if there is a general rate increase (which FedEx and UPS announce annually), a shipper can use the tool to see how it will specifically impact their costs based on the types of parcels they ship, when, where, and other factors. Often, people pay to have this analysis done by a consultant and then have one set of results, but our tool allows you to run the data however you like as much as you want. (If you'd like more information please contact solutions@tranzact.com and mention the parcel tool.)
Though these changes are still on the horizon, it's likely that they will spark a chain of reactions by both shippers and other parcel carriers in response.