Will manufacturing return to America?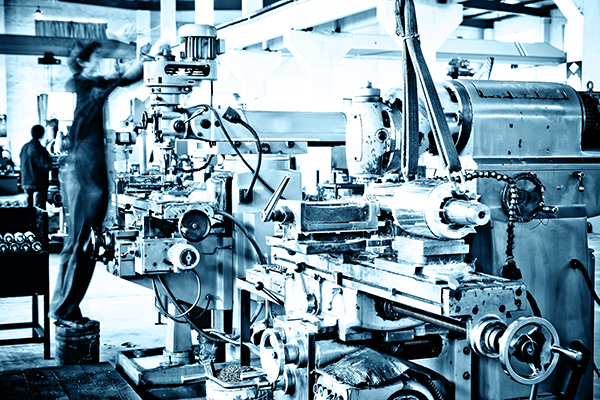 There's been a lot of discussion lately about manufacturing returning to within the United States. Ford, Caterpillar and GE are a few companies that are shifting a portion of their manufacturing back to America. And the latest crisis at the west coast ports clearly shows one advantage of decreasing the route and the supply chain risks for products.
However, while there are many that hope for a return to the old days when the U.S. was a center for manufacturing, there are many challenges and questions for manufacturers to address when deciding where to source their products. Here's a quick look at a few of those:
Challenges:

Advantages:

The tax and regulatory burdens within the United States are among some of the most difficult worldwide.

The cost of labor is much higher, although narrowing, and many companies have difficulty finding the right workers.

Electricity costs have risen within the United States since the spending on renewable power has offset saving from cheaper fuel.

Manufacturing within the United States allows the supply chain to be much more predictable and responsive as well as cutting down on the number of potential problems that can arise as goods move toward their destination

Advances in automation could cut down on the relatively high labor costs within the United States. Plus labor costs are rising in many emerging markets – in China they grew by 10 percent last year alone.

Raw material costs in America are some of the lowest in the world – that includes oil and natural gas costs since America has recently become a top producer of these.

Decrease or delay the chance of having intellectual capital stolen.
Despite the increased amount of discussion about reshoring, currently there hasn't been a predominant trend for manufacturing to return to America. For both manufacturers and those involved in supply chain management, it will be interesting and important to watch for any changes in this trend.
Sources:
http://www.economist.com/news/special-report/21569570-growing-number-american-companies-are-moving-their-manufacturing-back-united
http://www.forbes.com/sites/billconerly/2014/09/02/reshoring-or-offshoring-u-s-manufacturing-forecast-2015-2016/2/
http://www.forbes.com/sites/billgreiner/2014/07/09/a-look-at-manufacturing-activity-in-the-united-states-huffin-and-puffin/
http://www.washingtonpost.com/blogs/wonkblog/wp/2013/05/01/is-u-s-manufacturing-set-for-a-comeback-or-is-it-all-hype/
http://blogs.wsj.com/experts/2014/06/04/why-nearshoring-is-replacing-outsourcing/