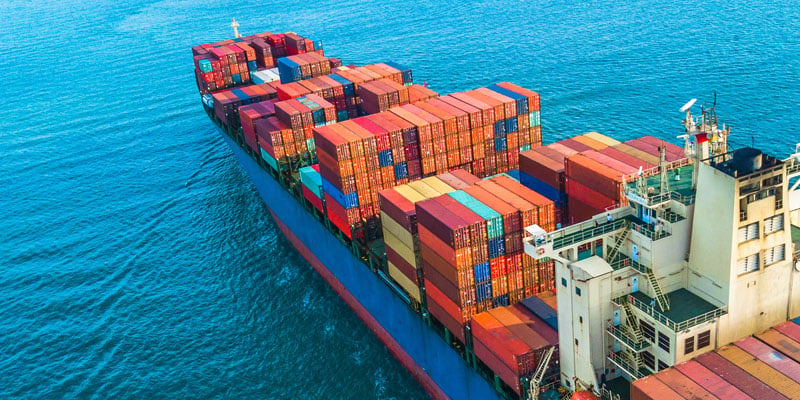 Challenging conditions have been touching all modes in the transportation industry lately. To shed light on what's happening in each mode, we held a webinar with a panel of shippers and industry experts. This webinar was the third in our three part Code Red webinar series, and all three webinars can be found here. Read on to find the highlights of this latest webinar.
Diversify Access to Ocean Carriers
To deal with the challenges in ocean shipping right now Lori Fellmer, Vice President of Logistics and Carrier Management at BassTech International, offered some tips:
"We do need to diversify how we get access to ocean carriage and a couple of things I'll just throw out there are making use of shippers associations, working with strategic forwarders who are particularly strong in a lane where your carriers are falling short, go on the spot market for those occasional things you need and know its going to be a big ticket with a carrier other than your contract carrier, but you've got to add it into the mix as the conglomeration of your total ocean spend. And another novel idea out there are firms […] for short term contracts it brings some surety of service."
She also stressed the importance of working with the Federal Maritime Commission since they've recently been involved like never before.
Prepare for Packed Ports
Peter Tirschwell, Vice President at IHS Markit, shared how much congestion the ports were seeing during the holiday season and how this positions them for the future:
"Normally this time of year […] the ports are generally quiet. That's the opposite of the situation right now. The ports are overloaded, they're seeing growth rates versus prior years in November and December that are largely in excess of last year. It's to the point where we're going into a situation right now that's actually quite worrisome. Conditions are not improving, they're deteriorating, and very well might deteriorate even further."
He went on to warn that with the winter months ahead, snowstorms typically disrupt the transportation system and could make things even more challenging.
Air Freight Costs Ascending
John Janson, Director of Global Supply Chain at SanMar, shared how the reduction in passenger flights have made it more expensive to move shipments by air.
"If you look at the air marketplace specifically, there has been so much capacity taken out of the international marketplace because passenger flights aren't flying. That's normally where all of your cargo flies. So that means that air freight rates are going up and staying up."
He also talked about how parcel carriers are cutting back their volumes and how UPS noted that they're looking for better customers not bigger customers. As a result, John noted, their on-time deliveries are all in the 90s during the peak season amazingly.
Truckload Rates on the Rise
How do we get through this together? Brent Hutto, Chief Relationship Officer at Truckstop.com, offered some advice and perspective. First, he showed us how we've not only reached the peak levels of the infamous 2018 capacity crunch, but have sustained them for a much longer period of time, as shown below.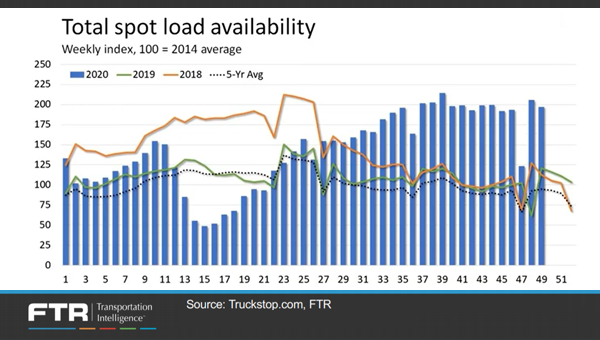 He also shared how the market demand index has almost hit 120, a historical high, and spot rates have climbed up to over $2.45 per mile as of mid-December. The balance where it's even between carriers and shippers is 30 and we're way above this.
He also pointed out how the market demand and rates are rising in tandem.
Use Data to Make the Best of it All
Brent Hutto and others emphasized the importance of looking at the data available in the marketplace. One free tool offered by Truckstop.com is called Spot Market Insights and there are many others shippers can utilize. Carriers have great data and now often know costs on a customer to customer basis, so it's important for shippers to be able to negotiate with great data as well.
Watch the Code Red Webinars
In case you missed the Code Red webinars or would like to see it again, you can find all three recordings from the series here.