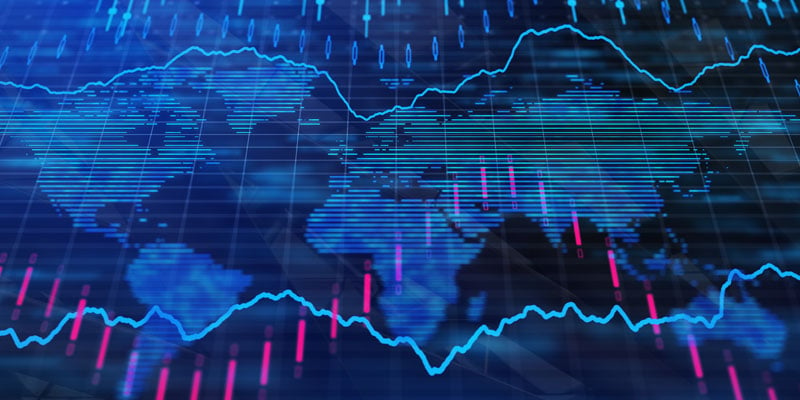 By Jean Regan, President & CEO
When you're forecasting trends to budget for freight or anything else, it's important to have a good picture of the economy in mind.
Even though you might hear economic news from multiple sources and multiple times a day, much of the news we hear – whether from the media, colleagues or friends – is simply anecdotal. It's not what you want to rely on.
Developing a deeper understanding of the economy takes research. And this is where it can get overwhelming, since there are millions of different ways to go about this.
One of the main ways I've tackled this is by looking at seven different key economic statistics: (1) the unemployment rate, (2) the inflation rate, (3) housing sales and starts, (4) the Federal Reserve's Monetary Policy, (5) retail sales, (6) ISM non-manufacturing and manufacturing index, and (7) GDP growth.
Previously, I'd written a seven part series that gave an overview of how I analyze each indicator and you can find these overviews here:
Statistics: What Unemployment Numbers Mean to Me
Statistics: What Inflation Numbers Mean to Me
Statistics: What Housing Numbers Mean to Me
Statistics: What the Federal Reserve Monetary Policy Means to Me
Statistics: What the Retail Sales Means to Me
Statistics: What the ISM Manufacturing and Non-Manufacturing Index Means to Me
Statistics: What GDP Growth Means to Me
Another great resource that I use for getting a balanced and in-depth look at the economy is the interviews that TranzAct has held with award-winning economist Gary Shilling. His latest interview covered How to Navigate the Current Economic Uncertainty, an important topic for the economic climate we're currently experiencing.
In this interview he talks about how we're in a very abnormal economic recovery – there hasn't been a housing boom, interest rates aren't rising much, and there haven't been other changes that normally go along with a recovery. Overall his view is that "we're in an excess supply world – we're in a world where there is simply more supply than demand." Another reality of our time that he notes is "The economy is growing slowly and that's true in U.S., the U.S. is growing a little faster than the rest of the world." In these conditions, he urges caution since there aren't the typical guideposts you'd use to forecast future trends.
I hope these resources will bring a little more order to the chaos of planning for an always uncertain future. If there are others you use, I'd love to hear about them in the comments below.